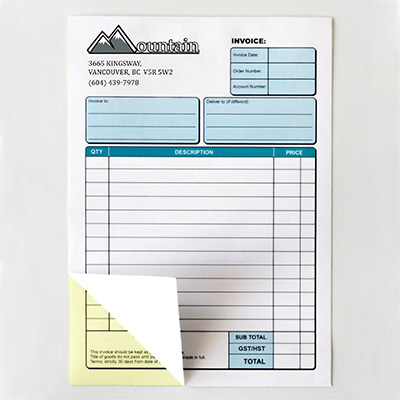 FEATURES:
Low quantity available
High quality printing
Printed on carbonless paper
Fast turnaround time
Numbering
* This product is available for online ordering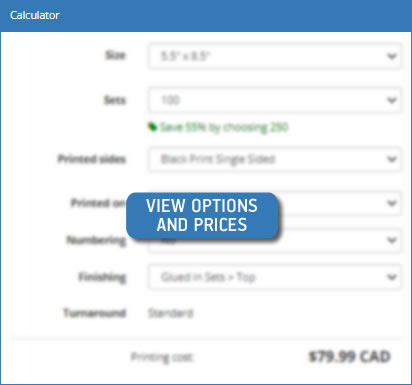 Does your company in Vernon require printed forms to track orders and requests? Printed NCR Forms are ideal for such task. Organize, track and increase the order requests from our Vernon customers by properly using printed multi-part forms. We can help you with any of your printing needs for your company in Vernon. We offer printing of 2, 3 and 4 part carbonless forms to our Vernon customers. If your Vernon business requires a tracking of orders – no problem with that. We can sequentially number all your forms, to make it easier for you to track the orders in Vernon.
Available finishing options:
Numbering (red or black ink)
Perforation (easy to tear apart)
Hole drilling (for storage in the binder)
Available paper stocks:
2 part NCR paper
3 part NCR paper
4 part NCR paper
Available standard sizes:
4.25" x 5.5"
3.66" x 8.5"
4.66" x 8.5"
5.5" x 8.5"
7.0" x 8.5"
8.5" x 11.0"
8.5" x 14.0"
Let us show you how creative design and quality printing can increase the response rate of your marketing efforts in Vernon. Please contact us for more information about multi-part forms, turnaround times, and pricing, finishing options and how we can help your business in Vernon. We are always happy to assist you via email, on the phone or in person.
OTHER CITIES