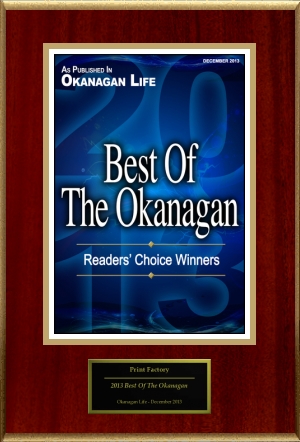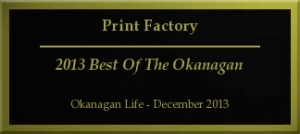 Print Factory has been voted in 2013 as one of the best printing places in Okanagan by Okanagan Life Magazine's readers' choice poll. To all of you, who voted for us, we would like to say – Thank you.
http://okanaganlife.com/guide/bestof-category/best-place-for-printing-okanagan/
We are proud to produce the highest quality printed products and offer the best service to our customers. Please browse our website for all the products and services that we offer. If you can't find what you were looking for, please contact us. We are always happy to assist you.