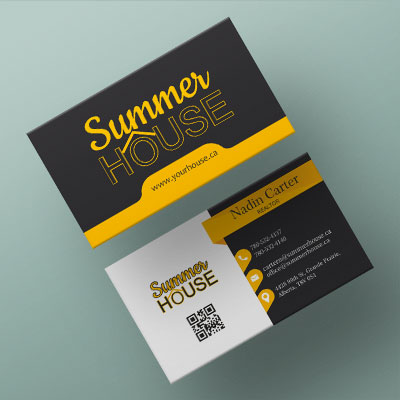 FEATURES:
High quality printing
Low startup quantity
Available with full or spot UV coating
Available on 100% Recycled cardstock
Available with Foil Stamping
Available with Silk lamination
Available with Liquifoil (metallic effects)
* Please contact us for more detailed information
This product is available for instant pricing.
One of the essential printing materials that any business absolutely requires is Business Cards. They are to be considered the face of your company. The more unique and outstanding they look the higher chance that your potential customer will remember your company and contact you. With the wide variety of available finishing options for Business Cards you can unleash your creative imagination. At Print Factory we decided to create a line of standard products for Business Card printing to make it easier for our customers to decide what option will most fit their needs. Choose from the next standard products:
Digital Business Cards
Offset Business Cards
Recycled Business Cards
UV Business Cards
Spot UV Business Cards
Laminated Business Cards
Plastic Business Cards
Foil Stamped Business Cards
Liquifoil Business Cards
Embossed Business Cards
Each of the standard products comes in certain sizes and with predefined options. The available sizes are:
3.5" x 2.0" (Standard Business Card)
2.0" x 2.0" (Square Business Card)
3.5" x 1.5" (Slim or Personal Business Card)
We know how important it is to make the first impression on the customer and that is why our design team is ready to create unique and creative look for your business by designing your business card. Print Factory offers creative Business Card design services to the customers. Because of extended experience of your prepress / design team, we are be able not only to come up with a creative design ideas for your business cards but also make sure that they will be produced as planned as they require extended knowledge of file preparation for the press. Ask us about our design packages today.
Give us a call if you have any questions or to book an appointment or to request a sample pack. We are always happy to assist you with any of your printing and design needs.
OTHER CITIES