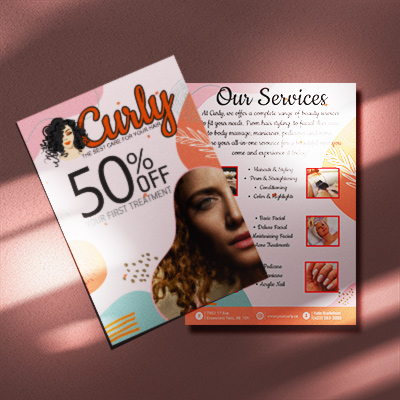 FEATURES:
High quality printing
Low startup quantity
Available on 100% Recycled cardstock
Full and Spot UV Coating
Available with Silk Lamination
Foil Stamping, Embossing, Die-Cutting, Metallic Effects
Ideal for bulk mailers and targeted campaigns
* This product is available for online ordering
Postcards are an ideal marketing resource for businesses. Not only do they get your company name into circulation, but they advertise your services and products in a creative way. The beauty of postcards is that the minute they're in your client's hands, they're already reading them. Play around with your postcard design and explore the variety of finishing options that we have available. At Print Factory we've taken the time to create a line of standard products for Postcard printing, in order to make it easier for our customers to decide which option best suits their needs. Choose from the following standard products:
Digital Postcards
Offset Postcards
Recycled Postcards
UV Postcards
Spot UV Postcards
Foil Stamped Postcards
Liquifoil Postcards
Embossed Postcards
Each of the standard products comes in certain sizes and with predefined options. The available sizes are:
4.0" x 6.0" (Standard Postcard)
4.25" x 5.5" (Quarter Page Postcard)
5.0" x 7.0" (Standard Invitation Size)
5.5" x 8.5" (Half Page Postcard)
We know how important it is to make a good first impression with prospective clients and that is why our design team is ready to help you create a unique and outstanding postcard for your business. Print Factory offers creative Postcard design services to our customers, and with years of experience, our design team is able to not only intuit what your vision is, but also the ability to ensure that you are not just satisfied with the final product, but impressed. Ask us about our design packages today.
Give us a call if you have any questions or would like to book an appointment. Sample packages are available upon request. We are always happy to assist you with any of your printing and design needs.
OTHER CITIES